Music Industry Veterans Keith Brawley, Bryan Bear, Monte Montefusco And Dave Pelletier Take On New Roles At One Of The World's Leading Manufacturers Of Premium Acoustic Guitars 
EL CAJON, Calif. Jan 11, 2019 — Taylor Guitars has announced four executive promotions in Sales and Finance on the heels of a record year at the company. Music Industry veterans Keith Brawley, Bryan Bear, Michael "Monte" Montefusco and David Pelletier assume new roles in 2019 as the company prepares for its next growth phase.
Taylor's co-founder and CEO Kurt Listug said "Taylor Guitars is a company that values successful industry leadership and experience. We think it makes for smarter business decisions, better policies for our dealers and distributors, and a more congenial workplace for our employees. The promotions earned by these individuals reflect their contributions to our success and their ability to help us grow the company in the future."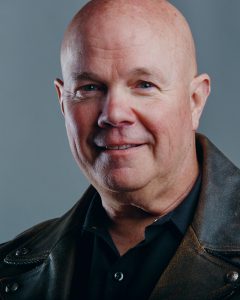 Keith Brawley has been promoted to Chief Business Development Officer. Brawley joined the company in 2012 and has led the sales team through a period of dynamic growth for the company. In his new role, Brawley will retain overall responsibility for Sales but will also focus on Planning and Forecasting, and developing the company's supply chain to integrate more tightly with Sales and Production. He will also oversee the company's product portfolio and the purchasing of finished goods and raw materials.
"Keith is respected in the industry for his strategic approach to helping us build our business worldwide. He has successfully built a structure and organization that consistently increases their value to the organization. One of his greatest strengths is in developing and mentoring others, so they are more effective and contribute more to the organization", noted Listug.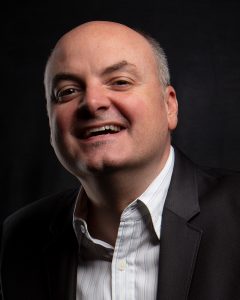 Industry veteran Michael "Monte" Montefusco has been promoted to Vice President of Sales. In this role, Monte assumes primary responsibility for the entire sales team in the U.S. and Europe, as well as the international sales reps who call on the Taylor distributor network. He will be driving the global business and strengthening the dealer network, Taylor's foundation for further growth.
"Monte joined Taylor in 2006 and has steadily advanced in his contribution to the organization and his level of responsibility since then. He is a diligent student of the industry who is widely respected inside and outside the company. Monte brings to this new role an incredible passion for the industry and expertise gained over decades of experience in both M.I. retail and wholesale." said Keith Brawley, Chief Business Development Officer.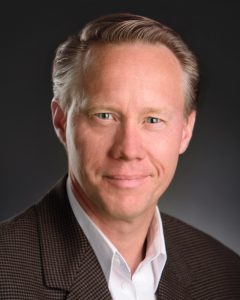 Bryan Bear, who joined Taylor in 2009, has been promoted to the position of Vice President of Finance. Bryan helped to develop strong Finance teams in the Taylor facilities in El Cajon, CA; Amsterdam, NL; and Tecate, Mexico. In his new role, Bear will assume responsibility for maintaining the company's relationships with its bankers, auditors and tax professionals as well as working with the company Controllers in all three facilities.
According to Taylor's Chief Financial Officer, Barbara Wight, "Bryan's expertise and positive energy has been instrumental in keeping the company's accounting functions growing in scope and functionality along with the tremendous growth of the company. His contributions to international tax planning have helped us grow our export business and will lead our efforts to implement a corporate performance management system to be deployed across all operational areas of the company in 2019."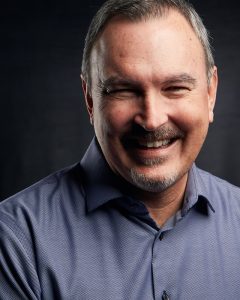 David Pelletier, a long-time industry veteran who joined Taylor in 2015, has been promoted to Director of Sales. According to Monte Montefusco, Taylor VP of Sales, "Dave is, first and foremost, a 'guitar guy', in the best sense of the term. Working with some of the company's largest accounts, Dave has contributed strongly to Taylor in many ways, drawing on his experience in M.I. retail, e-commerce and manufacturing. He has in-depth knowledge of ways for our dealers and distributors to improve their sales, margin, inventory turns and service level."
In his new role, Pelletier will be directing its sales efforts with an initial focus on the Americas, implementing new sales programs and helping Taylor's sales staff, dealers and distributors further develop their business and continue the successes Taylor has enjoyed over its 45 year history.
For more information about Taylor Guitars, please visit taylorguitars.com and follow us on Facebook, Instagram, YouTube and Twitter.
ABOUT TAYLOR GUITARS
Founded in 1974, Taylor Guitars is one of the world's leading manufacturers of premium acoustic guitars. Renowned for blending an innovative use of modern technology with a master craftsman's attention to detail, Taylor guitars are widely considered among the best sounding and easiest to play in the world. Many of today's leading musicians make Taylor their guitar of choice, including Jason Mraz, Zac Brown, Shawn Mendes and Taylor Swift, among many others.
CONTACTS
North America
Alex Jessup, JESSUP PR
323.529.3541
Europe
Conny Calvert
Big Fish Studios
0044 1206 382224