When guitarist Trey Van Lear and bassist Andrew Van Lear say they've been playing together since they were in diapers, they aren't kidding. The two brothers from Redbud, Georgia, are the real deal when it comes to Southern outlaws. In fact, their family were moonshiners during the days of prohibition. Correspondingly, the brothers' music is drenched in authenticity. Since 2004, they've been performing together under the name the Van Lears, a moniker inspired by Loretta Lynn's classic 2004 album, Van Lear Rose (produced by Jack White). Like Lynn, these two brothers honor country and rock music's tradition while putting their own spin on things. That blend of traditionalism and creativity is evident on The Prequel, their new three-song EP recorded entirely on Taylor guitars. Above all, the record showcases how relentless touring and a commitment to your craft can result in timeless music. We spoke to the Van Lears about their deep, grassroots approach to music and their love of acoustic guitars, and found that their personalities can be just as infectious as their music.
What kind of Taylors do you guys play?
Trey Van Lear: I've got a T5z, a 710e, and an 818. In the studio I mainly use the 710e, and the 818 is my all-purpose go-to guitar. It's one of the best sounding guitars I've ever played in my life.
Andrew Van Lear: I actually play the GS Mini-e Bass with pickups and, man, it's blowing people's minds in whatever studio I've been in, every venue I've played. We came back from a songwriting festival in Mexico and everyone was like, "that's the biggest-sounding bass I've ever heard." It's really cool, because we're kind of known for our brotherly harmonies and the way we blend together. We've been singing since we were in diapers, literally, and the Taylors that we play blend together better than anything we've played in our lives, acoustic or electric.
Trey: I love all the guitars I have from Taylor. I love the 818 because it's really bassy, like an earthquake, but that 710e—it's like butter, man. On our new video [for "Soul Revival"], you can sort of hear the blend we are talking about. It's just an awesome thing.
Andrew: Every acoustic thing you hear on our music, it's all Taylor.
Have you always written on acoustic guitars?  
Andrew: We grew up with our dad playing acoustics, and that's where the songs started. Our mom and dad actually wrote songs and we grew up around that; our mom is an amazing traditional country singer.
Trey: I would say 99% of the time, our songs start on acoustic. It's just one of those things: I've always got my Taylor laying around the house somewhere in arm's reach. If I go to the bedroom, I bring the guitar in the bedroom with me. That's the way I've always been, and I think Andrew is the exact same way. We did 190 dates last year, and this year we've spent a lot of the time in the studio. When you're in studio mode, it's kind of hard to shut your mind off. So my mind is always ticking with some idea, and it's nice to have the acoustic around because it usually starts there.
Andrew: The acoustic to me is the heart and soul of any recorded track. It's like the feeling of sitting around the campfire. The tone is set by that, and I think the fact that we play these acoustics together sets a tone and has created a sound for us.
To get back to your original question about how the songs build, we start with the acoustics, with my GS Mini Bass and his 710e. But for this record we actually have been sending the stuff to producers in Los Angeles, like Focus…, who produced Dr. Dre. He actually produced "Soul Revival."
Trey: We started recording "Soul Revival" with Joey Jones at Aria Recording Studio. Joey produces Royal Thunder, who is on Spinefarm Records, which is a sister label for Sony. He has a great studio here in Georgia, so we started the track with him and then moved it to Focus… in Los Angeles. It's all Taylor and it's got a great vibe to it, and I'm excited for people to hear it. We actually wrote the song in five minutes—it's one of those songs that just started flowing. Andrew and I were in the studio playing and it was the day I had got the 710e. We were sitting there playing this chord progression that the two of us had been working on, and five minutes later, we had "Soul Revival." It just hit a lot of people in a really good way and it's going to be our first single.
How do you draw from the past but keep your sound modern? Because that seems to be a struggle for a lot of artists.
Trey: When we grew up one of our biggest influences was the Eagles. I think they did that perfectly; when they were playing, they were of the time, and their music is still timeless. I think the way we approach music was influenced a lot by listening to the Eagles: Always write timeless music that you think you could be listening to when you're sixty years old, but that you could also put out now and it would hold its weight on mainstream radio.
Andrew: He really is making that sound really easy. [Laughs.] But I think to add to what Trey said, we like to keep that modern take and make it our own. There are so many people we've come across, whether they're artists or songwriters, who are always thinking, "Let's be the next this." I think it's about looking forward past that. Don't try to be the next anyone—try to be the first of who you are. That's what we're striving to do. I'm not trying recreate something, I'm trying to create something new.
When were these songs written and what's your work ethic like on the road?
Trey: Andrew and I always make sure we have hotel rooms right next to each other, or we'll get a room together, because [writing] is what we like to do on the road. We're brothers who like to hang out together—we're together a lot of the time, even when we're off the road. We usually work in the studio at least every night when we're home, maybe taking Sunday off. When we're on the road, we never stop. A lot of the people we've talked to who are friends, who are great country artists, they stay away from writing on the road. I think the key is just not letting your mind get carried away with being gone from home. Sometimes those moments create the greatest songs. Look at Bruce Springsteen and Nebraska—that whole album was written and recorded in a hotel room, and to me that's the greatest Springsteen album.
Andrew: A lot of the Beatles' stuff, especially in the early days, you're looking at 4-track recorders in hotel rooms. I don't really think there's a right or wrong answer to your question because a song is like a lightning bolt: It's fast and as soon as it hits you it can be a magical thing. I'm not dissing people who write for mainstream audiences at all, but when you're doing that it's easy to get caught in a rut of thinking. You have to write a certain way or write with a certain structure in mind. Trey and I don't really do that.
Trey: There's no rules to writing for us, especially when it comes to the stuff we've written lately. I don't go by the idea that we have to have a rhyme here or this here, I just like to write. Lyrics are so important because we're giving that to our fans, friends, and family, so I think you should take time with the lyrical content. We are supposed to be storytellers. We're musicians, but I always say we're songwriters first.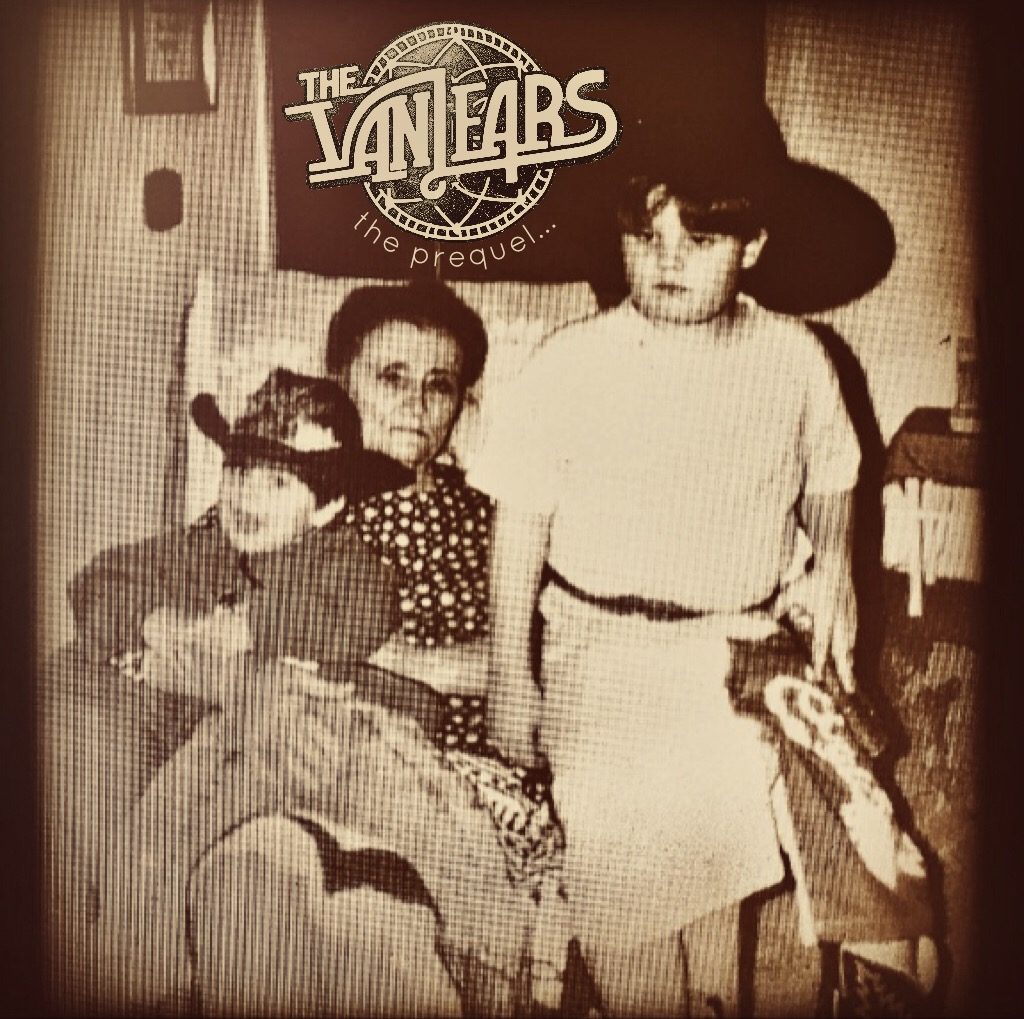 Andrew: We're really not writing songs, we're writing conversations that are about real stories that have happened to us. The majority of the songs that we've written and that are on the new EP are things that we've been through. I think that's important to write about. We really don't have any rules when it comes to writing, other than never write about trucks or bonfires. [Laughs] I think that's about it for us. We write about things we believe in, and I think if you're singing about something that you wholeheartedly believe in, people are going to be able to relate to that.
Trey: I feel like our stuff is commercial, but it's not intentionally that way. Songwriting is all about how vulnerable you want to be; when you go through a heartbreak you want to tell people about it, and in order to for it to translate, there's a lot of feeling you need to pour out. At least that's how it translates for us. If I'm going to be singing a song for the next twenty years, I'd better believe what I'm saying.
What's the songwriting dynamic like between you two, having worked together for so long?
Trey: It's crazy, man, because we almost have the same brain at this point and it wasn't always that way.
Andrew: Sometimes our brain is the same, but we go through different things to get to the same idea. Trey goes left, I go right, and we merge back in the middle. It's kind of magical. We've had veteran songwriters who are impressed we can come at it that way and keep it fresh. For me, I'm just having a good time writing with my brother about real stuff.
What do you hope to accomplish with The Prequel?
Trey: I always want to take people on a journey. I think Andrew and I are both that way, and of course, we feel that way about this EP. It came out on March 23rd and contains the song "Soul Revival." of course. but we have two other songs that I don't think anyone has ever really heard and we're really proud of those, too. People who are Van Lears fans are really going to relate to it, and people who have never heard of us are going to relate to it as well. Those three songs are wide-stretched arms ready to welcome everybody in.
Andrew: It actually tells a story: The three songs are called The Prequel, and the album cover is a picture of us when we were growing up wearing cowboy boots and cowboy hats. We really want to tell a story with this, not just with the three-song EP but with our entire career. We've been very selective about what we released and our fans are the greatest fans on earth. I'll go on record saying that because we've done things grassroots, man. We've played 150 dates a year for as long as I can remember, and we play everything from little dives to big arenas. The fans have really caught on and been patient with the music we've released. This is just the beginning of the story and I think it's a really cool thing for Trey and I to bring the story of who we are as brothers from Redbud, Georgia. Our lineage is moonshiners.
Trey: Moonshiners and outlaws. We are related to Pretty Boy Floyd and have strong ties to the Creek Indian nation.
Has it been important to maintain your integrity and not rush out an album?
Trey: I think it's extremely important. Like Andrew touched on earlier, we never want to feel like we're selling any part of our soul.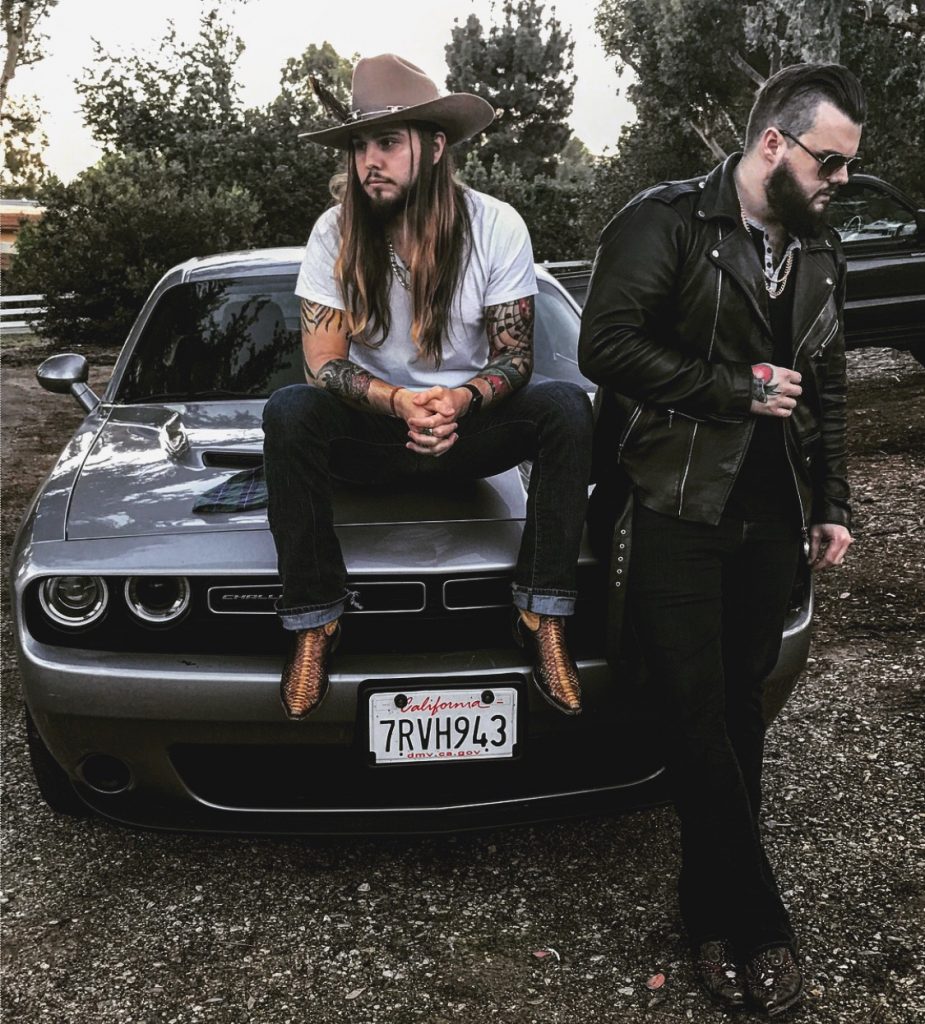 What Rick Rubin said is the best—it was something like, "We're not making music for now, we're making music for the ages." I think that's how we approach everything, and I think it's important to build that slowly and be extremely patient. I would tell any artist, don't jump right in to the first offer. Make sure you're happy with where you're at before you approach anything. We have always wanted to keep things a certain way, keep them genuine. We've done that up to this point, and I think that's why now we have people calling us and saying, "Let's work together."
Andrew: I think it's crucial to be that way. It's crucial to stay true to you and your grassroots. At the end of the day, consumers are consuming your music, and like Trey said, we're writing songs for the ages and want to be able to play them for the ages. You have to be around people who are part of your story, and doing things the grassroots way is the only way to get them to join you.
Trey: That guy who's sitting in the office with a guitar in the corner who has never played a lick in his life isn't going to buy your album. But that guy who is working nine to five every day and overtime on the weekend to support his family, that's who's going to buy your records and I think it's important to get out there. We do a lot of house concerts and we love being with our fans. I think it's so important to realize you're no different than the guy selling tools at the hardware store—the only difference is your craft is music. I want my music to change people's lives and touch people, or help someone who is going through depression or a hard breakup. That's all I want to do with music.
Andrew: I want to change people's lives with music, because it's changed mine.
Trey: Yes, exactly. When we get into the studio, not every song we write is a masterpiece, but I feel like every time we bleed or sweat in the studio or on the road with new songs, I grow a little bit as a human. I feel like all you could ever want in music is for it to make you grow and forever change throughout your life. What else could you ask for?
Andrew: I think what Trey is saying here is touching on what we said earlier. As a songwriter, you have to be very vulnerable. When you shed a piece of yourself you would think it would weaken you, but it actually makes you stronger. Because there's a lot of people out there that want to relate and that's a human connection thing and a human nature thing, so I think that's really important to remember. That you are connected to people.