If you have kids getting ready to head back to school, you're probably already shopping for supplies. For those looking to take guitar lessons, it's important to make sure you or your kid have a guitar that will support and grow with you while you learn to play. As your abilities evolve, it's important that your guitar is comfortable and exciting to play—a quality guitar will make you want to play often and won't hold you back with a chunky neck or high action. 
Most students need three things from their first guitar. One: It has to be easy and comfortable to play, or else practice becomes a tiring chore. Two: It has to stay in tune and sound good. Three: It has to be well built so it will hold up to the back-and-forth between lessons and practice spaces and ultimately last for a long time.
With those three things in mind, here are five guitars that are ideal for students beginning lessons or looking to participate in music activities at school.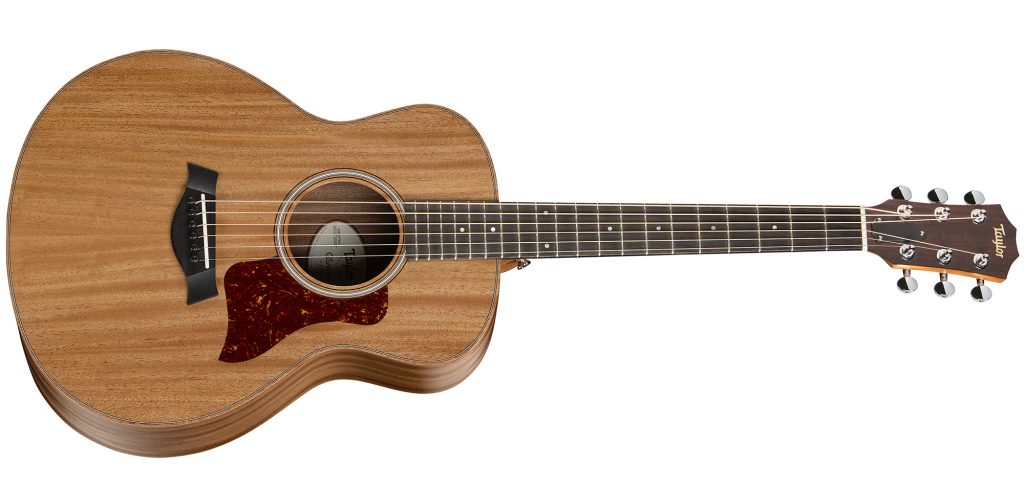 One of our all-time most popular guitars, the GS Mini is beloved by hundreds of thousands of guitar players of all skill and experience levels. Its compact frame makes it easy to pack into the included gig bag and carry to and from practice, and its sturdy arched-back design ensures it'll survive regular use and transport.
All GS Mini models feature a solid top paired with layered back and sides made of walnut, mahogany or koa. Mini-e guitars feature built-in ES-B electronics with a digital tuner, allowing for easy tuning and plug-and-play fun. Wherever players find themselves—the couch, the lesson studio, or in front of a crowd—the GS Mini makes a great musical companion.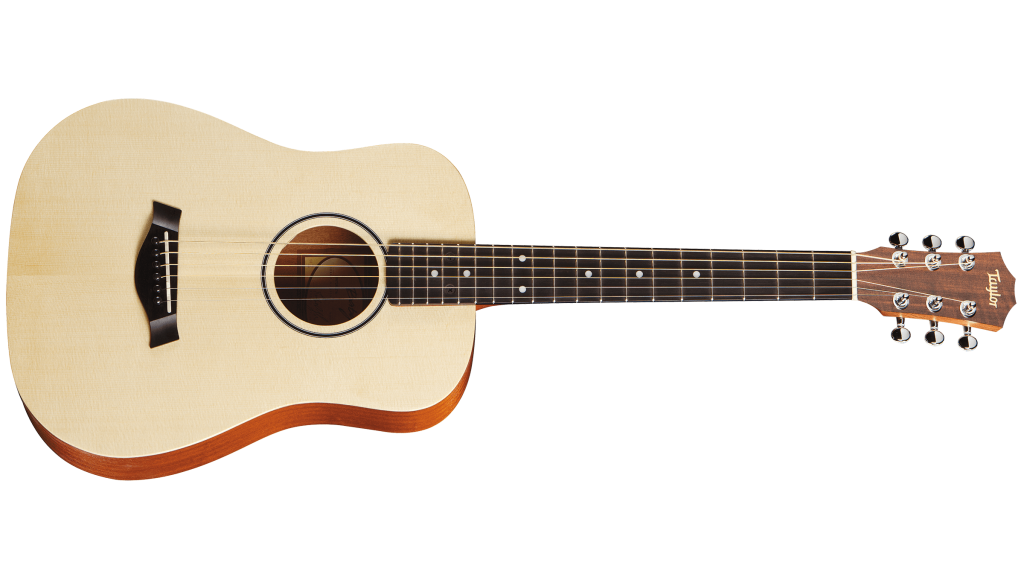 If you need something even smaller than the GS Mini, the Baby Taylor might be perfect for you. A three-quarter-size guitar is a great option for kids and other students just starting to play, especially those who have smaller hands or aren't comfortable with the big body of a full-size acoustic guitar. The BTe-1 features layered sapele back and sides with a solid spruce top, while the BTe-2 swaps out spruce for solid mahogany, creating a slightly darker, dryer sound. Both guitars come with built-in ES-B electronics, with tone and volume controls plus a digital tuner, along with a sturdy gig bag. 

The Baby Taylor also has a big sibling, the Big Baby—a long-running model that has helped thousands of players get started on the acoustic guitar without the frustration that can accompany a larger frame for new guitarists. Equipped with ES-B electronics and a built-in digital tuner, the BBTe features layered walnut back and sides with a solid spruce top, producing the clear, robust acoustic tone you'd expect from a Taylor guitar at a more accessible size and price point. It also comes with a handy gig bag for easy transportation to and from lessons, school, or wherever else your music takes you.

True to its name, the Academy Series is geared toward players just striking out on their musical journey. The Grand Concert Academy 12e provides a particularly good fit for student guitar players, thanks to its relatively compact frame. All Academy Series models feature a comfortable carved armrest on the top portion of the lower bout (where the player's picking arm typically sits), which softens the edge that can frustrate players who are just getting used to holding a guitar. With an easy-playing feel and a solid top that offers vibrant tone and room-filling volume, the Academy 12e is ideal for both beginners and intermediate players looking to upgrade to a more playable guitar. It includes built-in electronics with a digital tuner and ships with a padded gig bag.

Just in time for school to start, we've upgraded our 100 Series guitars with a beautiful new satin sunburst finish treatment. There's something to be said for choosing a guitar that inspires you visually—you're more likely to pick it up and practice if you like the way it looks on you. 
Just as important, however, are the 114ce's tone and feel. This model is built with layered walnut back and sides with a solid spruce top, giving you all the sparkle and volume you'll need while complementing that articulate sound with warm overtones that make it a pleasing strummer. The Grand Auditorium shape offers a comfortable playing feel, especially while seated, and the included Venetian cutaway provides access to the higher frets, opening up the guitar's entire tonal range. With electronics and a gig bag included, it's one of the most playable, musical guitars you'll find in its price range—and with its quality Taylor construction and craftsmanship, it'll accelerate a player's development.